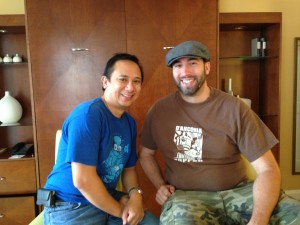 In just a few short weeks, professional SFX makeup artist Frank Ippolito and I will launch our new podcast called "CreatureGeek".  It's a look at monster makeup from a fan and a pro perspective.  Our hope is to have compelling chat about the industry, have on great guests and a whole lot of nerdy talk about special effects and makeup.
Stay tuned for more information!
BTW, I have another project called Geek A Week and Frank happens to be this week's geek!  Check out his card!